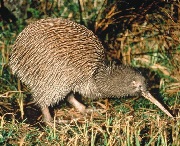 Founded in 1930, the Kiwi Stamp Circuit is New Zealand's largest Stamp Exchange Club. Our function is to help members to buy and sell stamps.
Members receive circuit boxes about 10 times a year. Each box contains booklets of stamps that have been mounted and priced for sale by other members.
Members select the stamps they wish to buy, then post or deliver the box to the next member, AND send payment with details of purchases to the club. We also provide catalogues, stockbooks and other accessories for members.
Each year we issue a 'private' postage stamp (known as a CAL). These are printed by NZPost and valid for ordinary postage. The 2007 stamp commemorated the Centenary of Dominion Day.
The 2010 stamps featured Mr Kiwi on his way to the Soccer World Cup in South Africa and the Commonwealth Games in India.


To view items we have for sale on trademe this week click here

If you cannot find items you are looking for, contact us click here